Story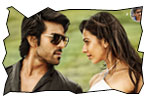 Karthi (Ram Charan) and his sister (Kriti Kharbanda) are two bright students. But their father (Rao Ramesh) - with his middle class income can't afford good studies for both of them. Karthi's sister want to become an IAS. To make his sister become an IAS, Karthi underperforms so that she can get a better education. After they grow up, Karthi's sister faces a problem when she gives final exam. Rest of the story is all about how Karthi solves the problem.

Artists Performance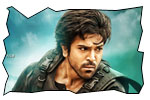 Ram Charan: Ram Charan plays a character of two shades. He is excellent in two shades he played. He looks dazzling in cop get up. His characterization is laced with emotion and fun. His performance is exceptionally well in emotional scene with sister before interval. His dances are full of grace and are fluid. His adrenaline-rushing fights are stylish. The fun quotient in his characterization is good (elagelaga dialogue and teasing ones with dad).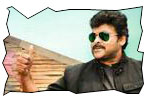 Chiranjeevi: Chiranjeevi has appeared in a film after a gap of 6 years. He comes in a vital scene and performs stunts as himself. He looks ravishing and rises hopes in mega fans about his much-talked-about 150th film. His dialogue - "Just time gap. Timing lo gap vundadu" suits aptly for his comeback. His appearance is going to be a feast for mega fans.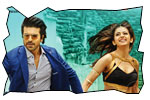 Others: Rakul Preet Singh is enchanting as a girl who is in awe of cops. She has danced well and exuded charm. Kriti Kharbanda is perfect in the role of elder sister. Rao Ramesh has done another commendable job as a doting father. Sampath Raj has a vital role. Arun Vijay is impressive as a hot-blooded baddie. Jaya Prakash Reddy plays two roles and he is partly entertaining. Brahmaji plays the role of of film hero Blockbuster Brahmaji to whom Bruce Lee is the stuntman and dupe. Bramhanandam is alright. Vennela Kishore's characterization is ineffective. Nidiya plays an important role and she justifies. Bollywood actress Tisca Chopra plays a role in this film. Posani Krishna Murali and Prithvi are just okay.
Technical departments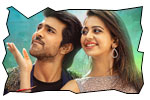 Story - screenplay - direction: It's a nice family story about a brother helping out and protecting sister without their father knowing about it. Sreenu Vaitla who is known for comedy/entertainment orientation made sure that he concentrated more on family emotions in this movie. There are a couple of scenes before interval (sister-brother vital scene and Charan hugging Rao Ramesh) that are heart-touching. He builds up the momentum and giving a twist towards interval. However, Sreenu Vaitla who is known as kind of entertainment while extracting the best from his comedians didn't succeed in having hilarious scenes in second half of this film when comedians like Brahmanandam, Ali, Posani and Vennela Kishore are at his disposal. The screenplay should have been better in latter part of second half.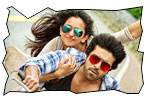 Other departments: Bruce Lee has one of the best scores of Thaman in recent times. Tunes are catchy. Le Chalo and Riya are nice melodies of the album. All songs are shot well on screen with Ram Charan's pulsating dances. Cinematography by Manoj Paramahansa is slick with striking colors. Dialogues written by Kona Venkat are nice. He tried to bring in typical Chiru mannerisms with 'Meter' and 'Elagelaga'. Art direction by Narayana Reddy is good. The locations chosen for Riya song are aesthetic. Stunts choreographed by ANL Arasu deserves special applause. Editing by MR Varma is smooth. Production values by DVV Danayya are grand.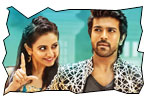 Analysis: First half of the film is smooth with plot thickening as interval approaches. Second half deals with hero proving certain things in order to save his family. One tend to expect hilarious entertainment when you see character of Brahmanandam, but Seenu Vaitla concentrated on family emotions this time. Plus points are family story line, Charan's performance, Chiranjeevi's special appearance, music, dances and cinematography. On the flipside, a better entertainment in second half would have taken movie to the next level. On a whole, Bruce Lee is a family oriented film which has all ingredients for a box office success with Ram Charan dishing out an all-round performance!