Story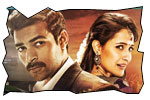 This story is set in the era of 1930's and 1940's. Dhoopati Hari Babu belongs to a lower caste and gets graduated from Madras. He meets Seetha Devi in Chennai who is also from the same village but belongs to a royal family. They fall in love and there is a great divide of caste in those days. Seetha Devi has an elder brother who is into army. Dhoopati Hari Babu too joins army and is sent to Nazi occupied Italy. Rest of the story is all about how he serves his country and tries to bridge the divide.

Artists Performance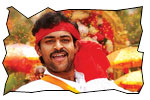 Actors: Varun Tej looks fresh and raw. His looks and lack of image helped the character a lot. You will look at the character, but not the actor. His diction and body language is natural. There is not even an iota of hesitation (of lack of confidence) in his acting. Pragya Jaiswal suited the role of a girl that requires regal looks. Nikitin Dheer is impressive as heroine's brother. It's nice to see Gollapudi in a full length role and he does his part with perfection. Srinivas Avasarala is good as hero's friend. You can see Ravi Prakash in a slightly different role. Satyam Rajesh, Posani Krishna Murali and Showkar Janaki did their part well.
Technical departments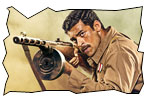 Story - screenplay - direction: Director Krish who always makes sure that content is strong in the film hasn't disappointed while choosing the story and premise. He has set up the basic love story that takes place in India in 1930's against the World War II events that takes place in 1940's using a spaced-flashback narration. The love story is nice. Nuances and differences of 1930's are shown in an interesting way in the first half. But when it came to the crux of the cinema (ending of the flashback and the ending of the war), the director didn't get the narration strong enough to make an emotional impact. The Italy related episodes are shot with authenticity and precision. There are quite a few heart touching episodes (bathroom hiding and saving the kid to name a few) in the first half. However, the climax and the ending of flashback looks like hurried up.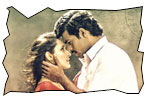 Other departments: Music by Chirantan Bhatt is excellent. Background score is realistic and is of high standards. Cinematography by Gnana Sekhar is of top notch quality. Dialogues written by Sai Madhav Burra deserves a special mention (Magallu gharbam vadukoni bratakadam etc). Post-production quality is first-rate (especially effects and DI). Art director Suresh Sahi seems to have done a lot of research as we see lot of genuinity and accuracy in sets, props and locations. Action directors have done a great job in composing realistic war episodes. Production values by First Frame banner are outstanding.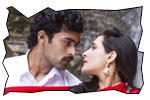 Analysis: First half of the film is nice with a good narration and an interesting screenplay. We expect the proceedings in second half to intensify as the climax progresses. The latter part of second half appears hurried up and is devoid of emotion. Director Krish should be appreciated for a brave attempt and for narrating a love story with WWII backdrop. On whole, Kanche is brave film with good technical values.