Story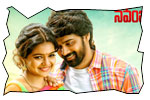 An young women is raped and killed in a farmhouse in Hyderabad. Tripura (Swathi) is a village girl who has a gift where she dreams of incidents which are about to happen. She falls in love with her psychiatrist (Naveen Chandra) when she visits Hyderabad. They get married. She continues to get more intense and important dreams where people get killed. And finally, she gets a dream of her husband being the victim. Rest of the story is all about the connection between the woman who got raped and Tripura.

Artists Performance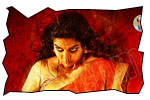 Actors: Swathi has put on a bit of weight and she has completely justified the role of a chirpy village beauty. Her role is pivotal in the film. Naveen Chandra plays a role of subtlety who goes hysterical as the story progresses. He is good. Rao Ramesh plays the role of a professor in psychiatry. Pooja Ramachandran has a key role. Saptagiri has an entertaining role in the first half, but becomes stale in second half. JP and Shakalaka Shankar are ineffective. Dhanraj is good in a small role. It's nice to see Sriman in a Telugu film after a long gap.
Technical departments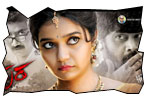 Story - screenplay - direction: Raaja Kiran who delivered a hit film Geetanjali as his debut has come up with another thriller in the form of Tripura. Tripura has an interesting story with right twists. Raaja Kiran has added family elements, romance, mystery and comedy in the first half to make it look entertaining. But during the second half, he tried to force comedy (entire JP, Shankar, Saptagiri episode). The twists in the second half become predictable as the story progresses, hence it didn't give us the desired impact when twists are revealed. All of seemingly unrelated characters and incidents in the film are connected well during the climax. But the format of climax is routine. The second half appears lengthy due to slow-paced narration and unnecessary comedy episodes. One can easily guess what happens next.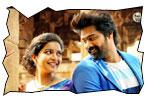 Other departments: Most of the songs scored by Kamran are melodious and remind us of SA Raju Kumar style. Background music is passable. Ravi Kumar Sana's photography is okay. Dialogues are average. Graphics work is simple and effective. Production quality by the new producers is good.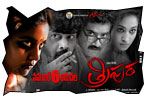 Analysis: It's very difficult to have all the emotions in a thriller. Director Raaja Kiran has tried hard to have all of them. He has managed to create curiosity with 1st half. But, during the second half where all the missing blocks are added, the director fails in ending the story in a gripping way. Plus points of the film are story idea, Swathi and first half. Second half deserves a huge trimming as it wanders aimlessly and should have been narrated in a crisp manner.