Story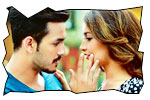 Jua is a metal object that protects the world and it's safeguarded by a tribal community in Africa. A Russian czar is in search of Jua so that he can be the most powerful man on the earth. Akhil (Akhil Akkineni) is a street-smart orphan in Hyderabad who falls in love with Divya (Sayyeshaa). Akhil who goes to Spain to impress Divya is entangled into the tussle that's taking place between the protectors and stealers of Jua. Rest of the story is all about how Akhil saved the world!

Artists Performance

Actors: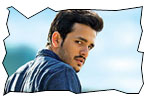 Akhil Akkineni: You notice three positive things about Akhil. He is pretty good at dances. He has got good voice. His athletic body and movements make action sequences believable. It's a promising debut by Akhil Akkineni and he will thrill the fans with the 3 qualities I mentioned earlier. He should take care of diction. He is at ease with camera and will improve as time goes by.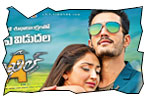 Others: Sayyeshaa is okay as female lead. Mahesh Manjrekar plays a confused character where he is neither a villain nor a comedian. Rajendra Prasad is good, but has a limited role. Vennela Kishore is entertaining as sidekick of Akhil. Brahmanandam is partly entertaining. Saptagiri is hilarious in a compact episode. Nagarjuna gives a surprise entry in Akkineni song and proves again that he is the most desirable Akkineni! The international cast (Russian czar and Africans) is apt.
Technical departments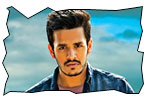 Story - screenplay - direction: The story of the film has international canvas and is about saving the world. Such an ambitious story needs classy execution in terms of screenplay and logic. VV Vinayak comes out of his comfort zone to choose such a subject. People don't mind if a routine story is flawed and executed in a routine way. But, if the director chooses an international backdrop, he need to be extra careful while writing screenplay and penning scenes (scenes like surgery to rabbit etc). The director should have handled the film in sensible way. He is succeeded in showcasing the strengths of Akhil in an impressive way.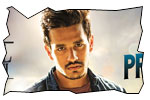 Other departments: Songs are okay. I personally liked Padesave song. Background music scored by Mani Sharma is good. Cinematography by Amol Rathod is excellent. The locations chosen in Spain (for songs and the pre-interval fight) are superb. Dialogues are unnatural and one can observe writer's deliberate intention to have rhyming english words in Telugu dialogues. Action sequences are impressive and stylish (especially pre-interval episode). The graphics work is not good compared to the current Telugu film standards. Editing is alright. Production values by Sreshth banner are extraordinary (sans graphics quality).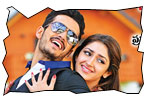 Analysis: Saving the world is a concept that's very ambitious in Telugu cinema. Going to Africa and saving the world is something that needs to be executed with a lot of deftness and should be made sure that audiences don't lose connect with the goal of hero. VV Vinayak who is regarded as star director has taken an international backdrop to direct this movie. Though he has succeeded in launching Akhil as a star with huge potential, he should have taken care in treatment and logic. We need to wait and see how audiences embrace the film as VV Vinayak has strong connect with masses!