Story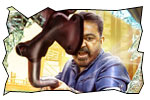 Diwakar (Kamal Haasan) works for Narcotics Control Bureau. He teams up his friend Mani (Yugi Sethu) to seize cocaine belonging to kingpin Vithal Rao (Prakash Raj) in an unofficial operation. They end up killing a gangster in the process. Vithal Rao kidnaps Diwakar's son Vasu (Aman Abdullah) so that he can extract his cocaine back. A team consisting of Mallika (Trisha) and Kishore (Kishore) start investigating the killing. Rest of the story is all about how Diwakar gets his son back safely when cops try to nab him and goons try to kill him.

Artists Performance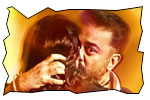 Actors: Kamal Haasan gave subtle and realistic performance. As an enforcement officer he has to be strict. As a father, he needs to rescue his son by compromising on his duty. It's nice to see Trisha doing a character that doesn't require glamour and she wears only one kind of costume throughout the movie. Madhu Shalini plays a girl in distress at a pub who does lip-service (literally) to Kamal. She looks good. Prakash Raj is effective and gets familiarity to film. Sampath Raj does justice as a short-tempered baddie. Kishore suited the role of a cop, but with a twist. Aman Abdullah is adorable as a Kamal's son.

Technical departments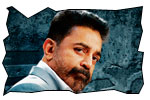 Story - screenplay - direction: Cheekati Rajyam is an official adaptation of a French film titled Nuit Blanche (Sleepless Night - 2011). 80% of the film takes place in a nightclub and entire story happens in 24 hours. Director Rajesh M Selva starts off movie in an interesting way by establishing each and every character meticulously. A film of this kind with limited locations and limited characters need intricate screenplay to make audiences hooked. The screenplay is sluggish in the second half and becomes repetitive. However, the climax part is nicely done. The scenes involving father/son are endearing. There are couple of glitches like pub owner not having cameras for entire pub. And the security guards not informing pub owner about cops entering the pub using official ID cards.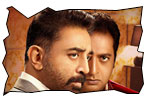 Other departments: Background score by M Gibran is partly good. Cinematography by Sanu John Varughese complements the night ambiance. Dialogues are partly okay. Editing is smooth, but should have been more crisp in second half. Art direction is apt. Action sequences are highly realistic. Production values are decent.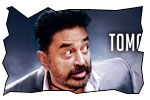 Analysis: First half of the film is nice. We expect second half to be more racy to make the film an edge-of-the-seat thriller. But the pace goes down in second half as proceedings become more and more sluggish. Plus points are realistic treatment and Kamal Haasan. On the flipside, a compact screenplay and less runtime (total runtime is almost 2 and half hours) would have made the film more interesting. We have to wait and see how audiences embrace this realistic thriller!