Story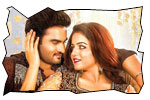 Ram (Sudheer Babu) is upset because his girlfriend has ditched him and going to marry to a rich guy. Seetha (Wamiqua Gabbi) is a girl from a loving family and she is kidnapped from her wedding venue. What happens when Ram and Seetha cross each other's paths and are forced to travel together due to certain compulsions.

Artists Performance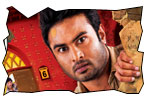 Actors: Sudheer Babu is perfect as an man in distress. His introduction (showing six pack body) is one of the best hero introduction scenes in recent times. Wamiqua Gabbi is alright for a debut actress. Chaitanya Krishna has done well in the role of a soft negative character. I liked expressions and body language of Dhanya Balakrishna in the break-up scene (with Sudheer). Sai Kumar has got a meaty role in the film. Going by the teaser dialogues, i expected a toned-down characterization. He is good though his character is eccentric and loud. Posani Krishna Murali entertains partly. It's Pruthvi who steals the show again with cop dialogues (inspired by films) in the climax. Praveen has a limited character and has done well. Vidyullekha Raman played the role of a girl in love due to which the entire story happens. Aishwarya does a strange character which can't be revealed here. Venu and his buddy in the film are okay. And their characterizations are ineffective.

Technical departments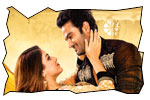 Story - screenplay - direction: Basic storyline is interesting. Screenplay is tight. Debutant director Sriram Adittya T does a good job in writing story, screenplay.. But he has chosen a highly unconventional narrative pattern to tell the story. This style of narration/screenplay is followed in British dark comedies which include unusual screenplay patterns and overindulgence in slow-motion techniques. It's that narrative style/orientation that upsets the movie. Thereby making the pace of the movie very slow. The interval has an interesting twist and climax ends with an entertaining episode of Pruthvi. Sriram Adittya has good writing skills, but he should change his narrative style and try for a simple narration in the future.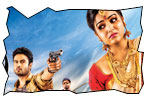 Other departments: Cinematography by Shamdat Sainudeen is a huge plus. Liked the way he use fly-cam to capture city landscapes in the beginning episodes of the movie. Songs scored by Sunny MR are good. But the background of the music is too dominating and overlaps dialogues at times (may be a problem with DTS mixing or theater sound levels). Dialogues written by Arjun & Karthik are good. Editing is fine. Art direction by S Rama Krishna is different and is in tune with narrative. Producers Vijay and Shashi did well with production quality and in creating good pre-release buzz for the movie.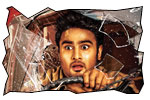 Analysis: Bhale Manchi Roju is a story that happens in a span of 10 hours. It involves two pairs of leads, two sets of villains and a comedian. It has the best technical help any small film can afford. Plus points of the film are story, screenplay and technicians. On the flip side, the narrative style and orientation (dark narrative, over-indulgence in slow motion technique, overbearing background music etc) mars the experience. We have to wait and see how audiences receive this different attempt.