Story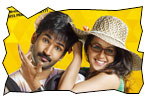 Saga (Aadhi Pinisetti) is an youngster and loves his friends. His mother loves him and his father detests him for his wayward attitude. Just when his sister's marriage is set and when he is expected to be responsible towards his family, he runs into a trouble. On the night of 31st December, one of his friends makes a mistake. Saga stands by him. Rest of the story is all about the danger they are in and how Saga gets his friend out of trouble.

Artists Performance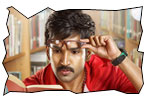 Actors: Aadi Pinisetti is an intense actor and did complete justice to the character designed by his brother. His voice is effective for serious mode of dialogue delivery. However, his dubbing should be better for casual/romantic scenes. Nikki Galrani has suited the character of an effervescent girl. Mithun Chakraborthy is perfect as Mudaliar. Lakshmi Priya Chandrmouli is excellent in a special role. Richa Pallod did a vital character. Nassar did the role of a police commissioner. Pasupathy is apt for the role of a rowdy.

Technical departments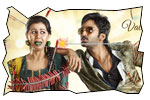 Story - screenplay - direction: Satya Prabhas, elder son of popular Telugu film director Raviraja Pinisetti makes his debut as director with this movie. The Tamil version was released in June 2015 and Telugu version is released in February 2016. Story of the movie is based on a real incident that happened in the life of director Satya Prabhas. There is a good suspense element in the film that makes us look forward to know what happened on the night of 31 December. Director has done well in establishing characters and there by creating suspense. He misleads you till the last 20 minutes of the film and then creates a unexpected twist. The Tamil dubbing flavor is evident in the film though the producer, director and hero are of Telugu origin. Generally, thrillers have single emotion. But, the director has mixed family emotions, love story and friendship bonding into the film and make all these emotions count (except for love). However, it would have been more interesting if the twist (and the character) in the final part of the film should have been somehow blended into the narration right from the beginning.


Other departments: Music by Prasan Shyam is good. But most of the songs appear unnecessary for a thriller of this format. Cinematography by Shanmuga Sundaram is of top notch and one can observe the slickness in the visuals. Editing by Sabu Joseph is pretty good. Production values of the film by Adarsha Chitralaya are commendable.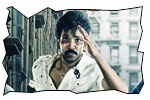 Analysis: Malupu is a thriller with a twist at ending. Satya Prabhas has written story well with good ingredients. The plus points of the film are story and treatment. On the flip side, it lacks nativity and the climax should have been handled well. On a whole, Malupu is a different thriller, but falls short of what is expected.