Story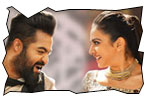 Abhi (NTR) is an youngster born and brought up in London. His father Subramanyam (Rajendra Prasad) is on deathbed. Subramanyam reveals it to his sons that he was cheated by Krishna Murthy (Jagapathi Babu). Subramanyam is going to die in 30 days and Abhi decides to make Krishna Murthy penniless in 30 days. Rest of the story is all about how Abhi makes it happen using his intelligence.

Artists Performance
Actors: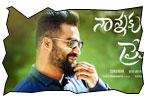 NTR: NTR amazes you with his controlled and cool performance. He is suave and sophisticated with his looks and body language. It's risky to have such a classy and odd get-up for the entire film. But, NTR pulls it off convincingly. NTR is known for high pitch dialogues and expressive histrionics. He shocks us all with composed performance in Nannaku Prematho.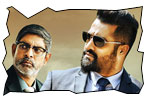 Others: Rakul Preet Singh is beautiful and plays an important role in this movie. She has dubbed herself and she sounds proper for her character. Jagapathi Babu plays a very difficult role and he is convincing as an intelligent villain. Rajendra Prasad is good as dying father. We see Rajeev Kanakala in a big film after a long gap. Srinivas Avasarala played a small role. Naveen Neni, Asish Vidyardhi and Thagubothu Ramesh are alright. Madhoobala did a small, yet vital role.

Technical departments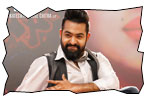 Story - screenplay - direction: Sukumar has chosen a story and executed it without bothering about anything else. The basic premise and the intent of the story seems to have got roots in Hollywood film based on magic - 'Now You See Me (2013)'. The meticulous planning by the main lead and revenge for father aspect reminds us of that movie. If you watch films like Focus, you will see how the protagonist preps up and manipulate the psyche of his prey to follow his scheme. Sukumar takes up the basic emotion of son taking revenge on villain for his father and runs a pure mind game on it. Nowhere in the film, villain uses physical methods to stop hero (he gives access card of his company to hero). Hero knows everything about villain. Villain knows the intent of hero the first moment he meets hero. It's extremely difficult to write a screenplay for such a story as there are no 'commercial playoffs'. Sukumar writes very good screenplay and connects each and every dot with logical conclusion. He explains the complex theory of butterfly effect in simplistic way. The way he made heroine interpret D in LEAD in a series of scenes in second half shows the intelligence of Sukumar. He maintains consistency in characters throughout. He didn't bother to tone down the English in the film (except for a scene at jail in second half) so that all Telugu people would understand. He has stuck with genre.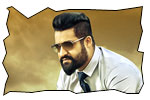 Other departments: Background music by Devi Sri Prasad is superb. Songs are nice. I personally liked Follow Follow song and loved dances of NTR in Love Dhebba song. Cinematography by Vijay K Chakravarthy is seamless and fantastic. Dialogues are stylish and intelligent. Fights are choreographed extremely well with kidnappers fight being the best (Sherlock Holmes style). Editing by Naveen Nooli is smooth. Production values by Sri Venkateswara Cine Chitra are grand.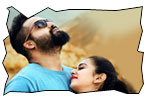 Analysis: Though story of the film is routine, the screenplay of the film is completely different. It's a brave decision to have such a different look and characterization for NTR. It's a daring attempt to have the entire story happening in London and being true to the Thriller genre. There is a lot of mind game in this film. The screenplay is logical and makes you think all the time. However, for a simple and heart-touching title like Nannaku Prematho, we expect a simple and universally acceptable treatment. The underlying emotion of father-son gets diluted in the complex screenplay and the mind games between hero and villain. It's a great effort by Sukumar in terms of screenplay and logics (he talks about maths and physics at times). On a whole, Nannaku Prematho is a commendable concept thriller made on grand scale.