Story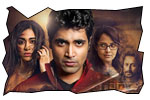 Rishi (Sesh Adivi) is an NRI from San Francisco. He gets a call from Swetha (Adah Sharma), his old flame in India to come and meet her. She tells him that her small daughter is missing and she seeks his help in finding her out. As he tries to do independent investigation, Rishi realises that Swetha might be imagining about having a daughter. Rest of the story is all about whether Swetha's daughter is real or not and how Rishi solved it to discover an unexpected finding.

Artists Performance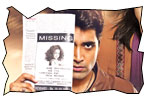 Actors: Casting of the film is an asset and all the actors are properly cast. Adivi Sesh got an opportunity to play entire gamut of emotions and he justifies it with his performance. He is pretty good in climax episode where he has to enact multiple emotions at the same time. Adah Sharm plays a pivotal role and she did well. Anasuya Bharadwaj essays the role of a cop perfectly. It's Satyam' Rajesh who hogs all the limelight as cop Chowdary. His body language and looks (haircut) suited the role of this unconventional cop well. He provides good entertainment. It's a welcome change for Vennela Kishore who has been doing similar type of entertainment-oriented roles. He plays a character of grey shades in a convincing manner. Ravi Varma is excellent as a bad guy and he succeeds in getting out hatred. Satya Dev (Jyothi Lakshmi fame) is good as Adah's husband and has a limited screen time. The actor who did the role of Adah's father is pretty natural.

Technical departments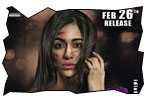 Story - screenplay - direction: Basic story idea is interesting. What makes this film interesting is the screenplay and the effort with which they shot the movie in limited budget without compromising on the essence of the film. The screenplay is written in such a way that tempo and curiosity is maintained throughout the film. However, there are a couple of vital scenes (can't reveal those scenes as suspense will be revealed) look forced and abrupt in the film. All the characters are well written. You can observe Anasuya character gulping medicines in one scene though her taking medicines has no relevance to the story. The way they call Reddy and Chowdary in police department also looks genuine. Debutant director Ravikanth has done a good job.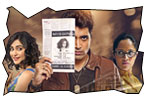 Other departments: Back ground music scored by Sricharan Pakala is good. Cinematography Shaneil Deo is pretty good considering the budget of the film. Dialogues are well written by Abburi Ravi. Few simple dialogues click purely on situational strength (like the one where a guard asks innocuously - meeru nijamga policena?). Action sequences are realistic. Art direction blends into the slickness you expect from a thriller. Producers (PVP and Niranjan of Matinee Entertainments) should be commended for investing on idea and talent.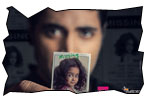 Analysis: The shortcut for any upcoming director is to pitch in a story with shoe-string budget so that he can attract producer. But there are limitations for genres when it come to low budget films. The in-thing these days is horror genre. Most of the newcomers find this route. Narrating a suspense thriller is a tedious task and it takes a lot to write and execute suspense thrillers. Writers of the film - Adivi Sesh (story and screenplay) and Ravikanth Perepu (screenplay) have succeeded in writing an authentic suspense thriller though a couple of vital scenes are not properly established. Plus points of the film are screenplay, quality and casting. On the flipside, the basic revelation towards end (finding whodunit) may not be in popular taste. Executed on shoestring budget, this film will be a profitable one. But the extent success will depend on how audience take the revelation. On a whole, Kshanam is a decent and engaging suspense thriller despite of a couple of unconvincing points.