Story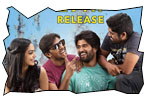 Prasanth (Vijay Devarakonda) is reluctant graduate who is fed up with his father who keeps pushing him into things he doesn't like. He is a confused guy. However, Prasanth is very passionate about cooking. Chitra (Ritu Varma) is a focused girl who knows what she wants in life. Prasanth visits Chitra for pelli choopulu and the door of their room gets jammed. They get to know about each other. But, there is a catch. Rest of the story is all about how Prasanth and Chitra realise that they complete eachother.


Artists Performance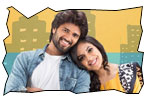 Actors: Vijay Devarakonda who has shown his ability as an actor with 'doodhkasi' addicted guy in Yevade Subramanyam comes up with an endearing and natural performance as a confused, yet lovable youngster. His accent is lovely with a slight Telangana dialect. Ritu Varma who has done a few roles in the past is given an author-backed role of a girl with independent thoughts. She essays the role with authority. Nandu does the best character of his career in this film. He is pretty much at ease while playing the character and his new look suited him well. The one guy who walks with the cake is Priya Darsi who acted as a buddy of hero. His dialogue delivery and comedy timing is impeccable. Among the senior actors, Kedar Shankar comes up with nice performance as a frustrated father. The combination scenes between father (Kedar) and son (Vijay) worked really well because of the frustration and confusion portrayed by the respective characters. Anish Kuruvilla surprises everybody with his effortless performance as a rich dad. The lady who did the role of grandmother is cool (check out her expression in drink sharing scene with grandson).
Technical departments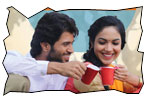 Story - screenplay - direction: Debutant director Tharun Bhascker comes up with a refreshing treatment for a clean romantic comedy. Screenplay of the film is excellent in the first half. Tharun should be appreciated for making a film that has a strong female character and that deals with parents and kids issue. A portion of the film reminds us of Sekhar Kammula's sensibilities. A film with romance and emotion need good humor to reach wider audiences. The director has made sure that humor is sprinkled throughout the film through friend character. After Ravikanth Parepu in Kshanam, we see another promising debut by Tharun Bhascker in the form of Pelli Choopulu.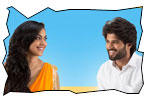 Other departments: Cinematography by Nagesh Banell is good. Music scored Vivek Sagar is of vintage type, yet trendy. Background music is also very good. Dialogues written by director Tharun Bhascker are philosophical and witty (hero: Baga Akali vestundi. Kaani tinalanipinchadam ledu (after facing the torture of a materialistic girlfriend), hero friend: Naa Chaavu Nenu Chasta, Neekenduku? (LOLest dialogue in the entire film)). Editing by Ravi Teja Girijala is smooth. Production design by Latha Tharun is contemporary. This film is made on a limited budget. But the budgetary limitations does not show up in the final product. Producers Raj Kandukuri and Yash Rangineni should be appreciated for trusting a short film director.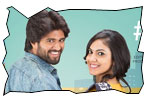 Analysis: Short film directors have the knack of knowing what works with new generation. At the same time, most of them fall short when making a feature film as it's a different game altogether. That's why we see only few succeeding as feature filmmakers. Tharun Bhascker is one such a short film director who impresses you with his ability to hold your attention throughout the film. First half is thoroughly engaging and is hilarious. Second half is more emotional with a bit a humor sprinkled in. There is a bit of slowness in second half. On a whole, Pelli Choopulu is a refreshing romantic comedy. You may watch it!