Story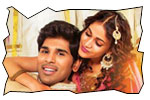 Sirish (Allu Sirish) falls in love with Anu (Lavanya Tripathi) at first sight. Sirish's father (Prakash Raj) is a billionaire. Anu belongs to a middle class family. Sirish challenges his father that he will make Anu fall in love by disguising as a middle class youngster. Rest of the story is all about the obstacles he faced and how he overcame them.


Artists Performance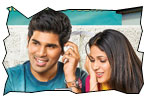 Allu Sirish: Allu Sirish is growing from film to film. His dialogue delivery is very good in this movie. His body language is more presentable and you will start noticing similarities between Allu Arjun and Allu Sirish in terms of body language in this movie. His dances are uncomplicated and at ease. He has done well in some of the self-deprecating scenes. However, he is very genuine in the heart-touching climax episode as he stands up against the might of Prakash Raj.

Others: Lavanya Tripathi seems to have reduced her weight a lot. She is pretty good in a passive role that is mostly manipulated by hero's character. Prakash Raj has an important role and less screen time. He dazzles. Rao Ramesh plays the role of a helpless middle class single parent with conviction. Sumalatha is seen on Telugu screen after a long gap. Prabhas Sreenu has an entertaining role. Swapnika has a lengthy role as heroine's friend. Ranadhir is alright as beau of heroine.
Technical departments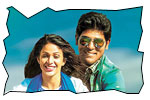 Story - screenplay - direction: The basic storyline of son making father realise the importance of relationships over money is good and time-tested one. Parasuram who gets heavily inspired by Puri Jagan in terms of characterization of hero designed a self-deprecating and a high-dominating character for hero and a meek character for heroine. He has established the conflict point right in the first scene of the film and resolved it perfectly during the climax. However, the second half story which involves hero entering heroine's house in disguise is in extinct now.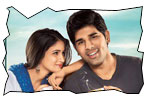 Other departments: Music by SS Thaman is good. All three songs are hummable and shot well. Background music also creates impact in emotional scenes. Cinematography by Manikantan is good. Dialogues written by Parasuram are entertaining. Editing by Marthand K Venkatesh is neat. Production values by Geetha Arts are good..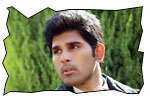 Analysis: First half of the film is decent though there is not much of a story in it. The second half theme of hero entering into about-to-be-married heroine in disguise is an age old formula in Indian films starting from DDLJ and is also came to extinction in Telugu films last year. However, a heart-touching and genuine climax will make the audience leave the theater with a positive feel. On a whole, Srirastu Subhamastu is a film aimed at traditional family movie lovers!