Story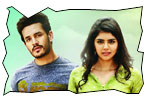 Seenu is a street kid and he falls in love with a girl Junnu who keeps meeting him at a Panipuri cart. They are separated as Junnu's father gets transferred. Seenu is adopted by a childless couple and rechristened as Avinash. Though Seenu and Junnu are separated by 1500 miles and are away for more than 13 years, they still keep searching for eachother. Rest of the story is all about how destiny plays hide and seek with them before uniting forever.

Artists Performance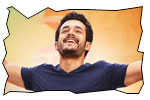 Actors: Akhil has shown a lot of maturity as an actor in emotional scenes. He performed very well in close-up shots of emotional scenes. He is excellent in action sequences and made them appear real with his athletic body. His dances are swift yet graceful. Debutant actress Kalyani Priyadarshan is cute and did her part with elegance. Ramya Krishna is very glamorous as mother of hero. Her expressions are outstanding in the scene where she is called amma by son. Jagapathi Babu is graceful as father of hero. Ajay has an important role and he generates a bit of entertainment. Vennela Kishore gives a guest appearance in Sangeeth song. Krishnudu and Praveen play important roles. The kids are adorable though the boy looks too cute to look like a street urchin.

Technical departments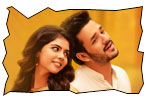 Story - screenplay - direction: Story of the film is very simple. Vikram Kumar makes this simple story a 2 hour film with his screenplay. First half the film is mostly dedicated to the childhood episodes and dare devilry stunts. He has made sure that the scenes between the lead paid are interesting in the second half. Vikram Kumar has the knack of playing around with different timelines (Manam and 24 are fine example). This film too has different timelines and makes sure that people/objects these two timelines are met at regular intervals. Vikram has a place of reference (all important incidents happen there) in his films - clocktower in Manam and scientist house in 24. He has Ramakrishna circle in Hello film. Hopefully, his next film will be devoid of different timelines and a place of reference.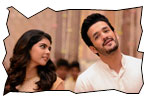 Other departments: Hello is one of the technically superior film in the recent times. Cinematography by PS Vinod is superb. Entire film is filled with chick colors and you feel like watching an ad film. Music scored by Anup Rubens is of high standards. The instruments used are very classy. Songs are very good and background music is excellent. Dialogues are good. Production design is very elegant. Editing by Prawin Pudi is good. Stunts choreographed by Bobby Brown are amazing and are very new to Telugu cinema. The last time I saw such intense rooftop/jumping stunts in Telugu was for Veedokkade (Telugu dubbed version of Tamil film Ayan where running and jumping on rooftops are shown). Production values by Annapurna Studios are of top class.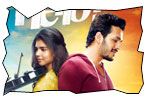 Analysis: Hello film talks about the concept of serendipity (happy chance) and destiny where things will happen if they are meant to happen. Plus points of the film are terrific action sequences, excellent technical values, family emotions (parents episode) and scenes between lead pair in the second half, On the flipside, narration is too slow and two threads (action episodes revolving mobile phone mafia, love thread) are not seamlessly integrated. On a whole, Hello! caters to youth and family crowds!