Story


Gopi loses his father very early in life. Gopi wants to serve his country like his father. He applies for Army, IB, RAW and all other services, but gets no response. After a few years, he is selected for a secret service of Indian Government called Trinetra. Something bizarre happens when just gets his badge (number). Rest of the story is all about how he fulfills his lifetime ambition and what he realises in the process!

Artists Performance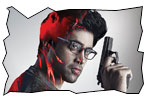 Actors: Sesh writes himself a good character. He plays to his strengths. He come up with smart action sequences which make himself believable as spy. There is a lot of emotional content in the film and he performs well in emotional scenes too. Sobhita Dhulipala is good as an actress with sophisticated looks. Surpiya Yarlagadda who made her debut as akkada ammayi 22 years back does an important role as a secret agent in this film. She is natural, fits the role perfectly and looks stylish too. Madhu Shalini plays the role of another spy and she is good. Prakash Raj is natural as the guiding force behind the hero. It's not a regular role for Vennela Kishore in this movie.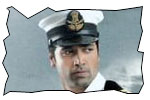 Technical departments
Story - screenplay - direction: Gudachari is an action spy thriller with ample emotional content. It starts as a story of boy whose father died in a secret mission for the country. There are 3 twists in the film which are placed at right moments. Debutant director Sashi Kiran Tikka writes an engaging screenplay and you don't get bored. Though the romance track appears too convenient and routine (romance track has slowed down the pace and duets are absolutely not needed), there is an explanation for it in second half. The Tailorman camouflage for Trinetra reminds us of the tailor shop in Kingsman film. However, the methodology is completely different as agents of Kingsman use sophisticated gadgets where as agents in Tailorman use basic tools. Direction by Sashi Kiran is decent.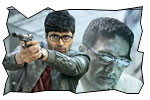 Other departments: Background music scored by SaiCharan Pakala helped the momentum of the film. Cinematography by Shaneil Deo is very good, but lack of budget/resources is clearly seen in visuals for a spy action film. Dialogues by Abburi Ravi go with the flow. Art direction is decent. Action choreography is smart, especially in the gunfight at Chittagong. Production values are good for the film, though we expect grandier look for such a subject.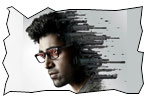 Analysis: Making a spy film in Telugu and making sure that it doesn't look pretentious is an achievement. With movie lovers having access to digital platforms and with all spy films (James Bond series, Kingsman, Mission Impossible etc in general and Paramanu, Raazi etc in particular) being available at no cost, it takes a lot of guts and ability for makers to select spy genre for a regional film. There are budget constraints too. The team has delivered a genuine spy action film which is engaging and which can stand on its own without drawing any comparisons with any other Hollywood films. Goodachari is different, yet commercial. You may watch it!