Story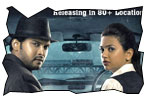 Athreya (Naveen Polishetty) is a detective in Nellore and is heavily influenced by Hollywood detective movies/series. He keeps getting petty cases and is eagerly looking for a substantial case to prove himself as detective. While following up with the case of a random dead body beside a railway track, he stumbles upon a life-threatening issue. Rest of the story is all about how he solves the mystery and thereby saves himself.

Artists Performance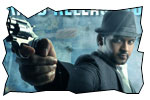 Actors: Naveen Polishetty who did a small role in Sekhar Kammula's Life is Beautiful has come a long way after going to Mumbai. He made his debut as a hero with this film. Naveen is extremely talented and has terrific entertaining skills. A story of this nature runs on hero's ability to hold the attention throughout the film and Naveen excels in making us follow him. He will have a good career if he continues doing different and engaging scripts. Shruti Sharma is pretty good. She is a coworker of hero. There is no romantic involvement. She got a good amount of screen space and she did well. Suhas who did hero's friend in Majili got another interesting role in this film. Most of the actors in the film are relatively new and all have performed well.
Technical departments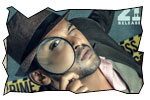 Story - screenplay - direction: It's about how an enthusiastic detective finds himself in a dangerous situation and how he comes out of it by solving the mystery. Debutant director Swaroop RSJ penned a story based on true incidents and weaved an interesting screenplay. The characterization of detective is very entertaining. It's very difficult to pen comedy scenes when the detective is grave danger and make them work. The director has succeeded in narrating the story entertainingly even when the story is running in serious mode. There are issues in second half and pacing is uneven in the latter part of the film. Despite minor hiccups, the director has succeeded in delivering a new age thriller in Telugu. Naveen Polishetty's experience with standup comedy and AIB stint has worked in favour of the film. Most of the comical scenes in the film have proper structure. For example detective speaking casual things while in the car and changing conversation once they get down the car is presented hilariously. There are some comical scenes in second half that make us forget the hero's dangerous position and laugh out. Director has made sure that there are no loose ends and he answers all our doubts at a later point of time. I am not discussing a few scenes/doubts (which later got clarified) here because it reveals story. The way the movie ends with newspaper clippings is good (all the newspaper paper clippings shown are relevant to the movie)
.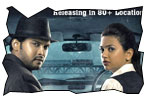 Other departments: There is swag and style to the background music composed by Mark K Robin. The only song in the film is also very quirky. Sound design and mixing deserves a special mention. Cinematography by Sunny Kurapati is very good. He has delivered a very good output. Dialogues written by the director Swaroop are perfect. Editing is fine. Art direction is very good. Locations are interesting (mostly shot in Nellore). Producer Rahul Yadav Nakka should be appreciated for introducing new/promising talent to Telugu cinema (director of producer's first film Malli Rava was Gowtham who later directed Jersey).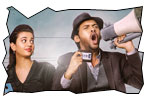 Analysis: Actor Naveen Polishetty makes his hero debut with a full bang in Agent Sai Sreenivas Athreya. There are a very few young actors in Telugu who put their stamp on the character with complete dominance. Naveen is one among them. It's very easy to get carried away while writing such scripts. But the director Swaroop makes sure that there is not even a single scene in the film that is not connected to the bigger scheme of things. It's a complicated screenplay which is narrated in a simple way. Agent Sai Sreenivas Athreya is an entertaining new 'age'nt thriller! You may watch it.