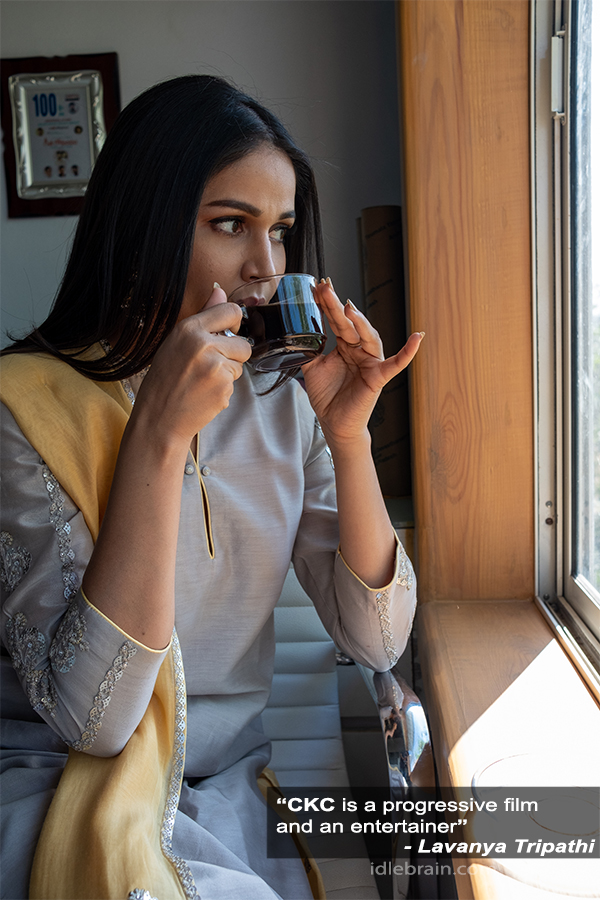 18 March 2020
Hyderabad
Actress Lavanya is doing a different role in the 19 March release Chavu Kaburu Challaga. Here is our exclusive interview in which she shares about the film and about herself -
You made your debut in 2012 and acted in 17 films so far. How was your journey?
It is good. I have learnt a lot. I have learnt from failures. I have also learnt to enjoy successes as we wouldn't get them every time. I had a few big hits and a few decent hits.
This is your third film in Geetha Arts production. Please tell us more about your role in Chavu Kaburu Challaga?
Geetha Arts is like a home to me and Allu Arvind garu is like a father figure to me. I came to Geetha Arts to meet Bunny Vaas one day. He told me the story and offered me the role. The director Koushik Pegallapati is a huge fan of Andala Rakshasi film. He wanted to cast me in the role of Mallika. Mallika is a young widow who works as a nurse in a maternity ward. The director has narrated the movie from the male lead perspective. Chavu Kaburu Challaga is a progressive film told in an entertaining way.
You have more experience in acting compared to Karthikeya. How do you feel working with young actors?
I was completely impressed by the dimension that Mallika's role offers to me in the film. It doesn't matter if the male lead is relatively new. That's the requirement for the film. Though the story is driven by Basti Balaraju character, there is a lot of material for Mallika character. CKC has a new-age story. The director is very particular in getting everything in one shot. I had a half-page-length Telugu dialogue to mouth during the interval scene and I got it right.
What did you do during covid lockdown?
I was confused in the beginning. I started making masks and donated them around. I enjoy my company and love a solitude life.
What's your favorite pastime?
I love travelling. I went to Pushkar (Rajasthan) and enjoyed a lot. It is the home for the only Brahma temple in the world. I am a foodie and I love street food though my appearance is deceiving. My brother calls me Annapurna in that aspect. I work out regularly and I also concentrate on mental fitness.