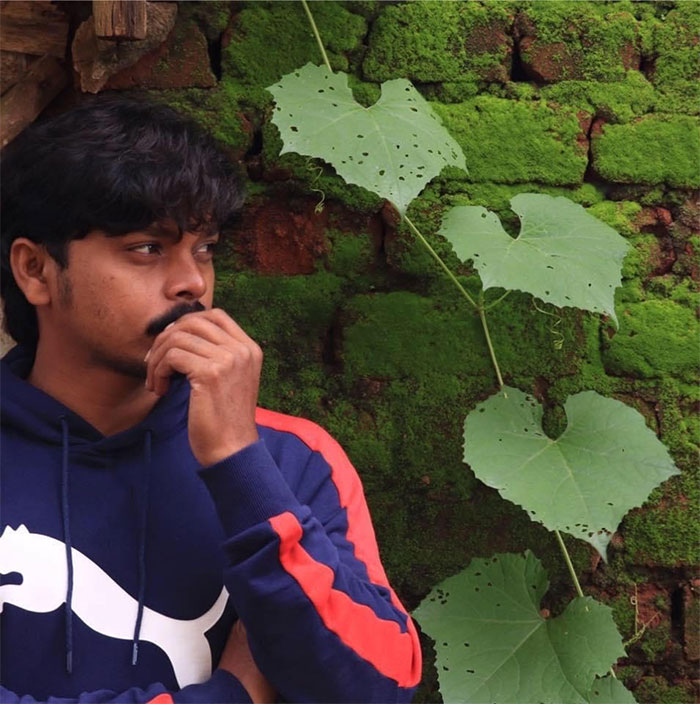 15 November 2020
Hyderabad
Pushpaka Vimanam released just 3 days ago but already the debut director of the film, Damodara, is making waves. He speaks about his unconventional route into films and future plans.
What inspired you to make this film?
My intention was to tell a new story in a new format. I wanted to stick to a single line story. Off late there's been a few of those like Don't Breathe. I wanted to write in those lines. Everyone I told got excited by the idea but they were interested to see if a single line will hold audiences throughout the film.
How did people receive your narrations?
They used to laugh. A lot. They would say that it will be remade in every language.
Is there any reason you went with Anand Devarakonda for the lead?
When I initially thought of it, Vijay Devarakonda's father, Govardhan Sir, heard about it and liked the line so he told me to write. He wasn't sure if I'll write. But everyone who heard it once I finished the script told him it came out great and when he heard it, he also liked it. He said we'll produce but it didn't work out at the time. Then Dorasani released. He said to see the film and decide if Anand would suit. Anand did a great job in his first film itself. Once we did look tests, Anand suited perfectly and we decided on him. Also, Sir believed in me. Other producers would have asked to do test shoots but I didn't have to do that. They didn't cross check or doubt me at all.
What prompted him to have so much faith in you as a debut director?
I knew Vijay since I was in Vizak. He saw my short film and told me that although he didn't like it he thought that I can direct. Then I didn't know who he was. We caught up in Hyderabad when I came and thought of working together. After Evade Subramaniam, we looked for producers. He introduced me to his father around the same time. After that Vijay became very popular day by day. His dad actually was always in touch with me. He would tell me to write and told me I'll be a director, especially soon as they produce. There was no struggle for me as I never went to any other producer.
How did you end up in the film industry?
I was interested in films since I was a kid. During my MBA I was interested in AD filmmaking but I couldn't pursue it. Post graduation I tried 2-3 jobs but didn't like anything. Then I realized that my interest is films. I was doing a software job at the time. I spent 2-3 years studying cinema, watching films, reading online in the evenings after work. Then I took the leap, left my job and came to Hyderabad.
What type of films would you like to make in the future?
I have a purpose for making films. I want to make cinema which is socially relevant, not message oriented. If I see something in the world that interests me, then I'll fictionalise and make it.
- Maya Nelluri